Paris France 2009
Dear World,
So I've been gone for some time now, but it's only because I was in Paris for the month! I got back about a week ago, but jet lag can be a real bitch. So when school ended my friend Jake told me that he was going to be at his Paris vacation home for the month and invited me to stay with him. He was visiting grandparents but didn't want to be living in his apartment alone. How could I turn down an offer like that? So I didn't. Basically a week after finals ended I was Paris bound! Trust me, it's a breath taking city. This wasn't my first time there, but it truly never gets old. I was staying at the Paris Louvre Palais Royal Apartments literally right next to the Louvre. It was so much fun spending time with my friend, eating at the cafes, seeing the sites, and hanging out with his family. I even got some shopping done for my nagging mother who demanded that I buy her some Louis Vuitton handbags to bring home. And let me tell you, the Louis Vuitton in Paris shits on the one in Orange County. But don't let me bore you with the minor details of Paris. The highlight of my trip was when I met a this french guy.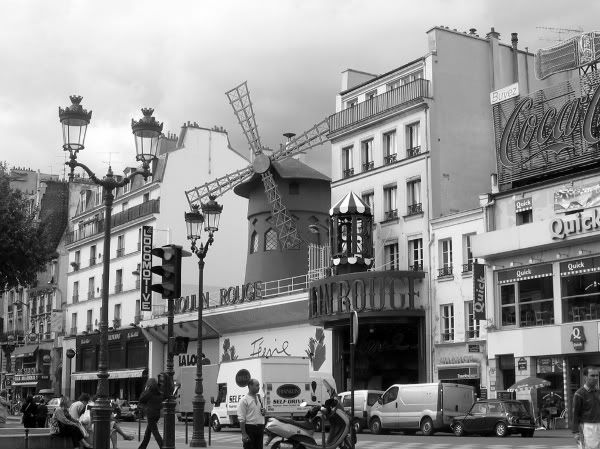 How did this happen? I'm not really sure myself but it did, and now all I want to do is go back to France. Here is how it started. Because my friend Jake spent a lot of time away with his family I found myself often wondering the streets of Paris alone. Honestly, I can barely believe this month and if you guys can't believe me I'll understand because this is so storybook it's almost gross. But anyways, it was an early morning in France and Jake had already left to get breakfast with his family. He invited me to go, but I had already spent time with his family yesterday and I really wanted to see Paris. So that morning I woke up and decided to take a walk at the Parc de Monceau ( a park to keep it simple). It was such a beautiful walk. After 30 mins I decided to sit down just to soak it all in. I sat next to this guy. He had blonde wavy hair, kind of skinny, dressed really well. he wore skinny black jeans, a loose brown button up with sleeves rolled up to his elbow. He was reading a book, Pride and Prejudice. I noticed him reading it, I wasn't even sure if he understood English, but I figured if he'd understand me he would just look up. So I said "I really like that book, how do you like it so far?" He looked up, and told me that "Elizabeth Bennet bugged him." Honestly, I couldn't even remember the book, I just agreed. I asked him for his name, he said "Sebastian" and shook my hand.
Sebastian and I just talked on that bench, I told him where I was from. I told him I was from California, and he assumed that this was my first time here. I played dumb and figured it would be easier to keep this conversation going if I acted like I knew nothing about Paris. He surprised me and asked me if I wanted him to show me around. I wasn't sure to accept his gesture or not, but for some reason I felt free in Paris and accepted his offer. We walked around the park for sometime and I felt this tension when I was next to him. Since I have a horrible gaydar I just assumed "eh, I'm crazy." For like 15 mins we just walked, and then we decided to meet at a cafe. He took this little motorcycle thing, and I took a parisien (cab). We talked over lunch and we realized that we had so much in common. We laughed a lot. It was never really awkward, my face hurt because I couldn't stop smiling. After lunch, we parted ways and decided to meet again tomorrow.
I got back to my apartment and Jake was there. We just hung out, Jake asked me what I did today and I told him the truth minus Sebastian. He just assumed I did all of those things by myself. The next day came and Sebastian and I met at the same cafe. He wanted to take me to the Louvre first. I was about to hop onto another cab but Sebastian told me to just ride with him on his scooter motorcycle thing, whatever they are called. And so I sat behind Sebastian, held him tightly as we rode through Paris. And at that moment I felt a connection, I was holding onto him like I knew him forever. I didn't want to let go. I wasn't sure if I was the only one feeling this, but it was a feeling that I haven't felt in a long time.
We spent the day just running around Paris. At some point in the day he asked me if I had a girlfriend, I told him never. He asked me "why? aren't American girls beautiful?" And I said jokingly "cause I am looking for a french girl." I asked him the same question and he told me he never had a girlfriend either. It started to get late, and Sebastian told me to come and see his apartment and so I did. We sat on his couch because he wanted to her all about what it was like to live in the O.C. We sat pretty close. I told him I was sleepy and I put my head on his shoulders jokingly, but to my surprise he put his head on mine too! I didn't move, I just let the moment be. And when I left him that night, we hugged each other longer then any friend would. Over the next few weeks, we spent our days with each other. He would show me around, I would act dumb. We cuddled, we hugged, we held hands. (of course this was all in his apartment.) Never once did any of us say "I'm gay." We just understood, and it was nice. It was amazing. I have never felt this way about anyone in a long time. Sebastian was just perfect for me.
The Final week came, I was dreading this week. One day him and I were cuddling on his bed. We both knew this could be the last time we would see each other. So he turned to me and kissed me, and whispered in my ear "don't leave." But I couldn't lie, so I just kissed him again. We just held each other for the entire day. We did nothing. No Louvre, no Eiffel tower, no anything. I only needed to be with him. I left Sebastian that night, and I haven't seen him since. I don't know when the next time I will ever see him. All I want is to just be with him right now. I lay in bed now, thinking about what I've been missing out on for so long. So now all I do is just hope. Hope that one day we will see each other again.
Peace and love,
Anonymous