Dear World,
One of my favorite things about blogging was providing advice to other people who wanted it. And with this new blog that I so claim to have, I intend on doing the same thing. Here is a more condensed version of the message that I received.
"I read on your website if someone is having problems they can message you, i hope i am not bothering you but i really need help.

I am 22 years old and my family went searching through my room and found out i was gay approximately 3 weeks ago. I have had a boyfriend for almost 2 years now, and he has been the only person who as ever loved me. My family told his family and he was forbidden to ever talk to me again. His father threaten to kick him out of his house and not pay his medical school tuition anymore if he continues to have contact with me. Last sunday was the last time we will ever see each other again.

What is sad is my family wouldnt allow me to be gay and they said how he pushed me into it, and how i am not really gay and this is a phase. But i know i am gay, i have tried to be with girls so many times. But my family wants the picture perfect wedding and i know i can't give it to them I dont want to be unhappy for the rest of my life. I am afradi that i haver dound the person i can spend the rest of my life with and now i am being forced to be alone again. All i want is to be with my boyfriend forever.

The last part and the tricky part to my story is, I never got accepted to medical school in the states. and i might be forced to go away to the carribean to go to school. and my ex-boyfriend said he would risk his family for me, but there is a huge possibility that i might be leaving in three months to go to school. I just want to die. i feel like no one and nothing is on my side. death will be so much easier, and i hate my family for putting me through this. they don't love me, they just love bragging about me, and if i was gay they wouldn't be able to do that.

Im sorry again for dragging this on, i just had no one to talk to abotu this. i will apprecaite any advice you have.

Thank you"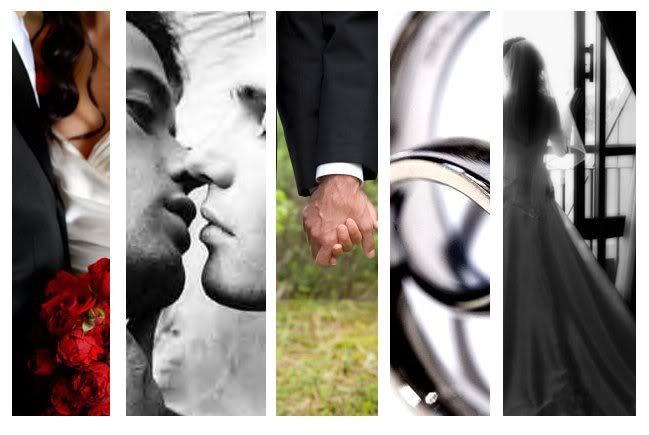 First off, you are not bothering me in anyway. Secondly my response to this is to keep your head up. As cliche as that sounds, time is the best medicine. Give you parents more time to think rationally. Right now, they are in shock. You have to think in their shoes, and take into consideration all the things they've wanted for you. Like you said, Your parents dream about that perfect wedding, the perfect wife, the perfect children (Jeez, sounds like my life) and to have that suddenly pulled out from under there feet is tough. No parent is going to be like "I am so happy my son is gay." In a perfect world maybe, but in our world, not so much.
It is up to you, to show them that you haven't changed. You are still the same, and you can still go to med school, have children, and all of that cooker cutter stuff. I think it is sweat that you have found love. I managed to hide a relationship with a guy for like a year. Its tough but it sounds like what you have is real, and I think it is worth it. Worse comes to worse, pull out a loan for med school, and be with your boyfriend. Your money will come back when you graduate, but your significant other, however, might not be there anymore. If you parents decide not to accept you for who you are years from now, then fine, let them live there lives in denial. In the end, you need to be more selfish and worry about yourself. Because in the end, you feel the pain, no one else does.
I hope this helps. Sorry I'm kind of panicked right now because I just wrote this eloquent paper, but I realized it might be on the wrong topic. But this is also a reminder to everyone that if you have issues, please email me!
-Anonymous