Dear world,
So I've been talking about being single a lot lately, but at the same time, I don't want to be in a relationship. So I guess I am looking to just have fun. Having fun in a non sex way. So here is my singles profile, and all you singles out there email me! Email me especially if you are in the Orange County area, maybe we could meet one day. LOL
Name: coolguy???
Height: 5'11
Hair: Black
Age: 20
Body: Slim/average
Ethnicity: Half white/half Asian (But I look mostly Asian)
Bio: I love walks on the beach. I would hold your hand but unfortunetly its socially unacceptable. I'm an active person. I enjoy going on bike rides, going to the pool, hiking, running, and just being outdoors. If you open my trunk you'll find tennis balls, basketballs, baseballs, a skooter, beach towels. ( I have a large trunk). I could spend hours with my ipod laying outside. Although I love being outside, I'm definitely a city guy at heart. One of life's pleasures includes sneezing and spending a long hot day outside and coming home to a freezing house. The rest of the day can be spent watching movies at home.
I'm very into polished, refined guys. My dream guy would be someone who wears khaki's and a button up. I want a guy who is driven like I am. I want him to be more into his career then love. That sounds so cynical but I don't like the overly sensitive guy who always needs attention. I want to date a business shark. Not that I'm into beastiality or anything, but you know what I mean. I love a guy who is aggressive in his work ethic. My dream guy below: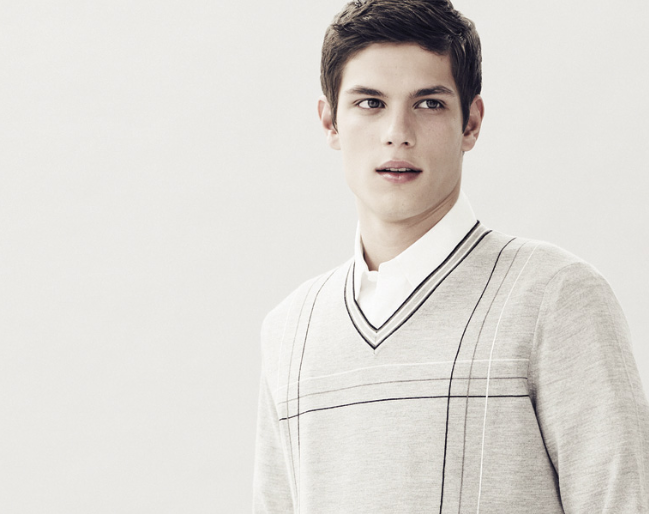 Photography by Giampaolo Sgura
I want my guy to be just like that, well not exactly. But I like that polished, simple, and not too harsh look. So yea message me! LOL. Email: Coolguy4192@yahoo.com
Peace and Love,
Anonymous
p.s After reading this post, I'm thinking I should change my blog URL to: www.desperate_singles.com